What's On
January 2019
February 2019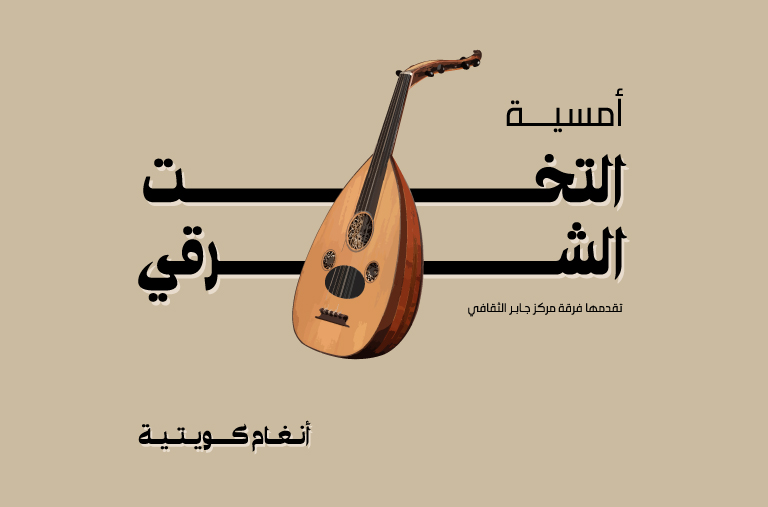 Takht Sharqi Kuwaiti Tunes
Takht Sharqi Kuwaiti Tunes
A new musical evening for JACC's "Takht" ensemble performing a compilation of the most beautiful tunes by Kuwait's great composers.
JACC's "Takht" ensemble' s first evening, held in the Recital Hall in June, received a big success with the crowd filling the hall and enjoying the amazing performance of the musicians for Kuwaiti musical heritage. In their second concert, "Kuwaiti Tunes", to be held at Sheikh Jaber Al-Ali Musical Hall on August 25th, the audience will listen to a selection of popular tunes by Kuwait's great composers who shaped the musical scene such as Ahmed Baqer, Awad Dokhi, Sulayman Al-Mulla, Youssef Al-Muhanna, Saud Al-Rashed, Anwar Abdullah and Rashed Al-Khudr.
Originally, the concerts of "Takht" ensembles are composed of a limited number of musicians, which highlights the details and ornaments of the pieces, and stresses on the personal expression and the musical conversation among players. As well, the design of Sheikh Jaber Al-Ali Hall, equipped with acoustic reflectors, brings the sensation of music to the audience directly in high purity.
The performers of the concert are Osama Al-Bayati and Yassine Ijmaa (violin), Mishaal Hussein (clarinet), Tarek Kamal (cello), Samer Barakat (qanun), Ali Al-Anezi (ney/flute), Yousef Al-Qallaf (oud), Jarrah Al-Sayegh (keyboard), and Hussein Al-Khalaf, Abdullah Al-Mutairi and Muhammad Al-Subaie (percussion).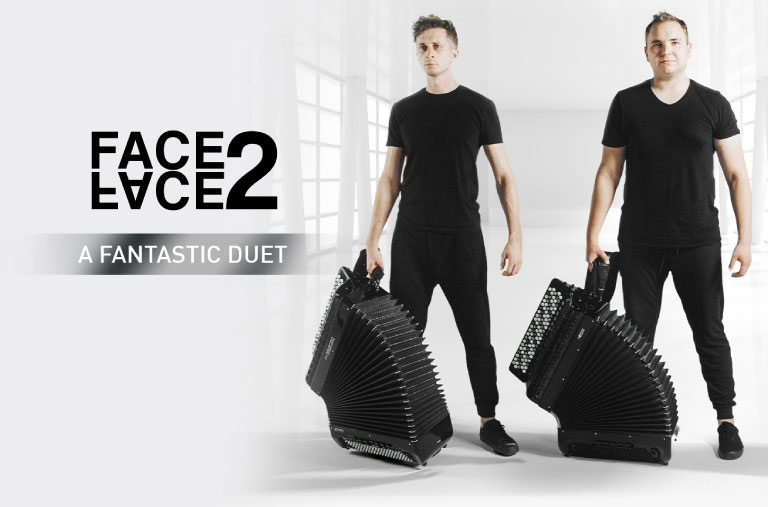 Face2Face The Fantastic Accordion Duet
Face2Face The Fantastic Accordion Duet
These two versatile and creative accordion players create unique cover songs of popular music with engaging visuals.
Face 2 Face is a duet of two versatile and creative accordion players from Poland, Paweł Janas and Bartosz Kołsut. Thanks to their exceptional stage charisma and boundless passion, they cross the boundaries of different genres and styles, creating crossover music. They manage to get the most out of their instruments, creating a very "big" sound with only two band members. Face2Face will bring their "big" unique act to JACC on 26 & 27 August at the Drama Theatre.
The virtuosi musicians have a list of achievements winning 60 awards in multiple different countries including Poland, Italy, Spain, Germany, Great Britain, and France, and they have performed in many European countries, the USA, Canada and China. Bartosz Kołsut was awarded the title "Young Musician of The Year" in Warsaw and he was a finalist of the Eurovision Young Musicians contest in Cologne, Germany. While Paweł Janas is a multi-talented musician and composer who can mix a multitude of genres and styles including classical, contemporary, electronic and improvised music. He won the Digital Accordion World Championship in Italy. He is also the only accordion player to ever perform accompanied by the Warsaw National Philharmonic Orchestra.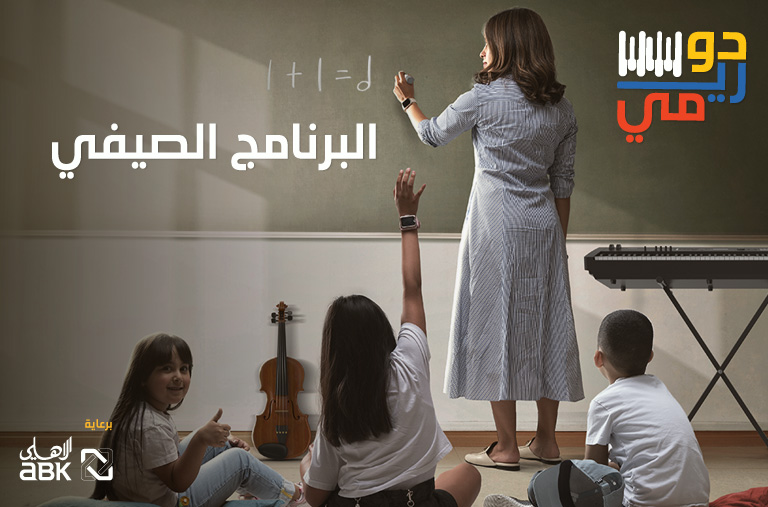 Do Re Mi Summer Camp
22 August at 12:00pm
29 August at 12:00pm
05 September at 12:00pm
Do Re Mi Summer Camp
Innovative classes suitable for children aged 6-12 years, in which music is used as an educational tool.
After witnessing a great attendance during JACC's cultural season "Spring of Kuwait", "Do Re Mi" musical classes for children will be back as a weekly summer activity. The innovative educational classes will be held from August 15th to September 7th.
The "Do Re Mi" classes, suitable for children aged 6-12 years, utilize music to arouse the interest of young students and introduce them to various topics in different fields such as science, history, technology, and others, and present them in an interesting, simplified, and entertaining way using musical instruments, games and singing. The classes are given by Dr. Zainab Awadh, Assistant Professor at the College of Basic Education (Department of Music Education) with a doctorate in arts with a specialization in singing.
The summer "Do Re Mi", sponsored by Al Ahli bank of Kuwait (ABK), are free and registration is done through JACC's website or application. Each class is divided in two sessions, on Mondays and Wednesdays, for one hour each day.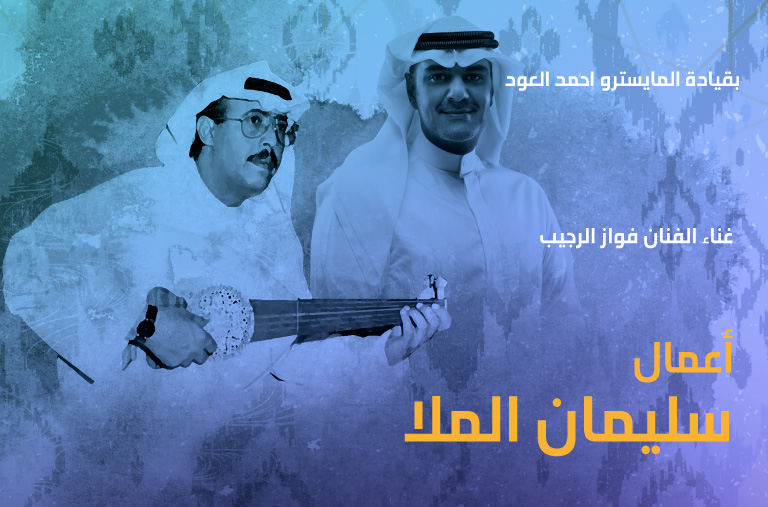 Works of Sulaiman Al-Mulla
Works of Sulaiman Al-Mulla
JACC celebrates the works of the prominent Kuwaiti composer Sulaiman Al-Mulla, with a special concert to be performed by singer Fawaz Al-Rejaib and the musical ensemble conducted by Maestro Ahmed Al-Oud.
Since the beginning of his musical career in the seventies of the 20th century, late singer and composer Sulaiman Al-Mulla has become one of Kuwait's significant artists, and one of the pioneers whom the Kuwaiti art scene lost in July. JACC honours Al-Mulla's musical legacy, engraved in our memory and hearts, with a special concert recalling his most beautiful tunes, to be performed by singer Fawaz Al-Rejaib and the musical ensemble conducted by Maestro Ahmed Al-Oud.
Sulaiman Al-Mulla left a great legacy which enriched the Kuwaiti and Khaleeji musical repertoire with many songs about love and patriotism. The late composer started as a violinist who played for top Kuwaiti singers such as Awadh Dukhi and Hussain Jassim, but very soon he turned to composing. His famous song "Kashafu Sirr Al-Hawa" was his first step towards success as a composer, after which he cooperated with a large number of great singers, including Abdulkarim Abdulqader, Abdelmohsen Al-Muhanna, Rabab, Gharid Al-Shati, Talal Maddah, Abdullah Al-Ruwaished, Nabil Shuail and others.
In addition to his talent in composing, Al-Mulla also excelled in singing with his oud instrument, creating beautiful works that are still remembered by his fans, in particular his two patriotic songs "Ya Nabe' Alwafa" and "Wen ardak, wen samak", as well as the most iconic Kuwaiti national song "Watan Al-Nahar" (Homeland of the Dawn) released after the liberation in 1991.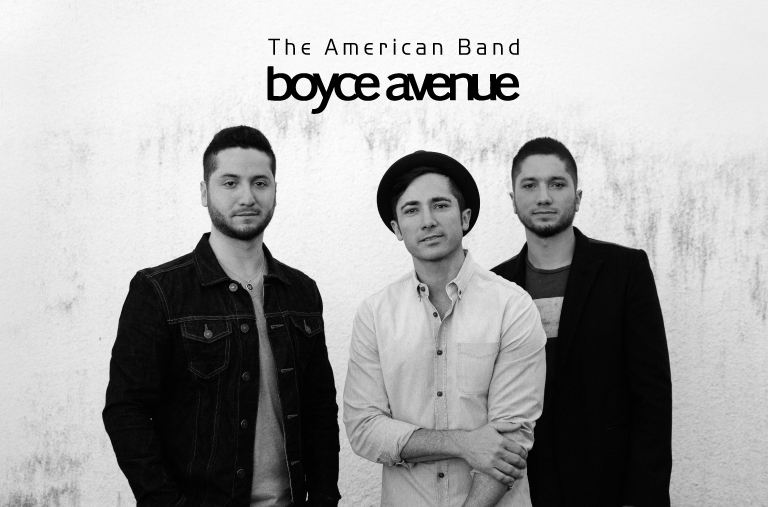 The American Band Boyce Avenue
29 September at 8:00pm
30 September at 8:00pm
The American Band Boyce Avenue
The most viewed independent band in the world is bringing their biggest hits to Kuwait in September.
The Youtube singing sensation with billions of views, US band Boyce Avenue will bring their biggest hits to JACC's National Theatre in September. With numerous hit-covers and original songs, the well-known trio, formed in 2004 in Sarasota, Florida, by the three brothers Alejandro, Daniel, and Fabian Manzano, became the most viewed independent band in the world. They were named after a combination of two streets the brothers lived on as children. In 2010, they recorded original music for their full-length debut album, All We Have Left, over their first years as an ensemble, released through their own label, 3 Peace Records. The lead singles from the album were "Every Breath", "On My Way", and "Broken Angel". Boyce avenue has also collaborated with other youtube artists such as Hannah Trigwell, Kina Grannis, Tiffany Alvord, Megan Nicole, Alex Goot, Megan & Liz, David Choi, Tyler Ward, Savannah Outen, to name a few, as well as the x factor season two finalists Fifth Harmony, Beatrice miller, Diamond White and Carly Rose Sonenclar.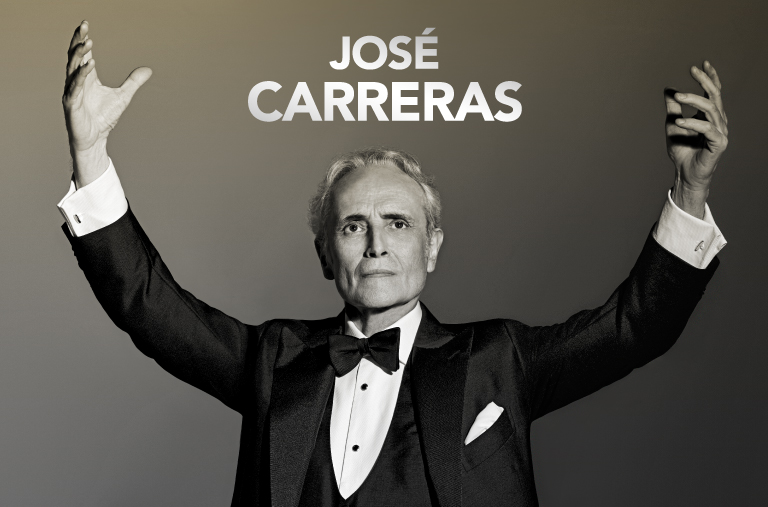 The International Opera Singer Jose Carreras
The International Opera Singer Jose Carreras