What's On
January 2019
February 2019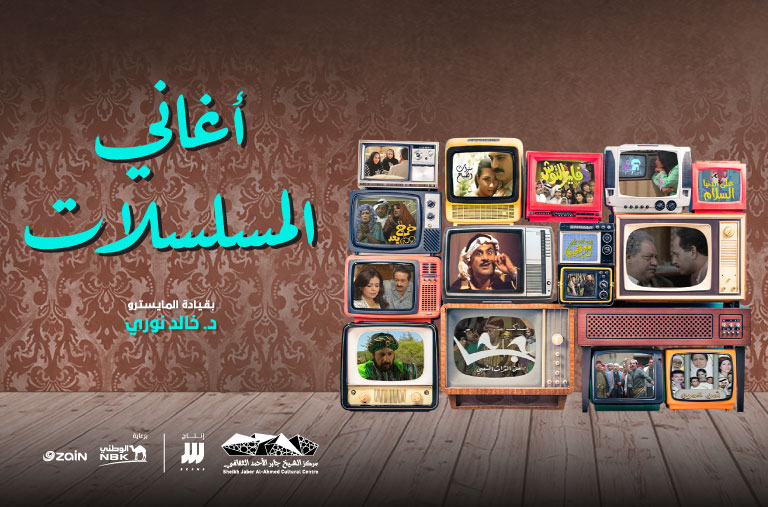 Television Series Songs
30 May at 9:00pm
31 May at 9:00pm
Television Series Songs
This concert celebrates the music and scores from the opening and end credits of the most popular Arabic TV shows.
It was in the 1970s that Arabic television series reached their glory, and theme songs began to appear in their opening and closing credits. With the passing of time, these credits' themed songs, created by talented lyricists and composers and performed by beautiful voices, evolved into new forms of Arabic singing and music.
A lot of us still remember the songs from shows like "Khalti Kmasha" (My Aunt Kmasha), "Ala El Donia El Salam" (Hopeless World), "Layali Al-Helmia" (Al-Helmia Nights), and countless others which were sung by the beautiful voices of popular singers including Abdullah Al-Ruwaished, Rashid Al-Majid, Ali Al-Hagar, and Mohamed Al-Helou.
Moreover, this new tradition gave famous actors and actresses the opportunity to sing the opening or closing songs, giving their fans the chance to enjoy the singing of their favourite super stars, such as Abdulhussein Abdulredha, Hayat Al Fahd, Suad Abdullah, Suad Hosni, Ahmed Zaki, and Ayman Zaidan. There were also series featuring only music scores, which achieved remarkable success, such as "Darb Al-Zalaq", "Al-Aqdar" (Destinies), "Al Hajj Metwally Family", "Al-Jawary" and "Sanawat Al-Diyaa" (Years of lost).
On May 30, Sheikh Jaber Al-Ali Concert Hall will host a musical evening celebrating Arabic TV Dramas' most famous songs and scores. It will take us on a tour across the Arab world listening to songs from iconic TV shows in Egypt, Syria, Kuwait, Saudi Arabia, and Qatar. The musical ensemble of 50 musicians and singers will be led by conductor Dr. Khaled Noori, who has rearranged the songs and scores musically for the live performance.